E183: The Origins and Vision of the Black Farmer Fund
---
In 2017, two Black former activists, Karen Washington and Olivia Watkins, met at a conference. Sharing their frustrations about the lack of financial assistance available for Black farmers, the two decided to create the Black Farmer Fund as a new way to nurture Black community wealth and health by investing in Black agricultural systems in the Northeast. In today's podcast, we will talk with Olivia Watkins, President of the Black Farmer Fund.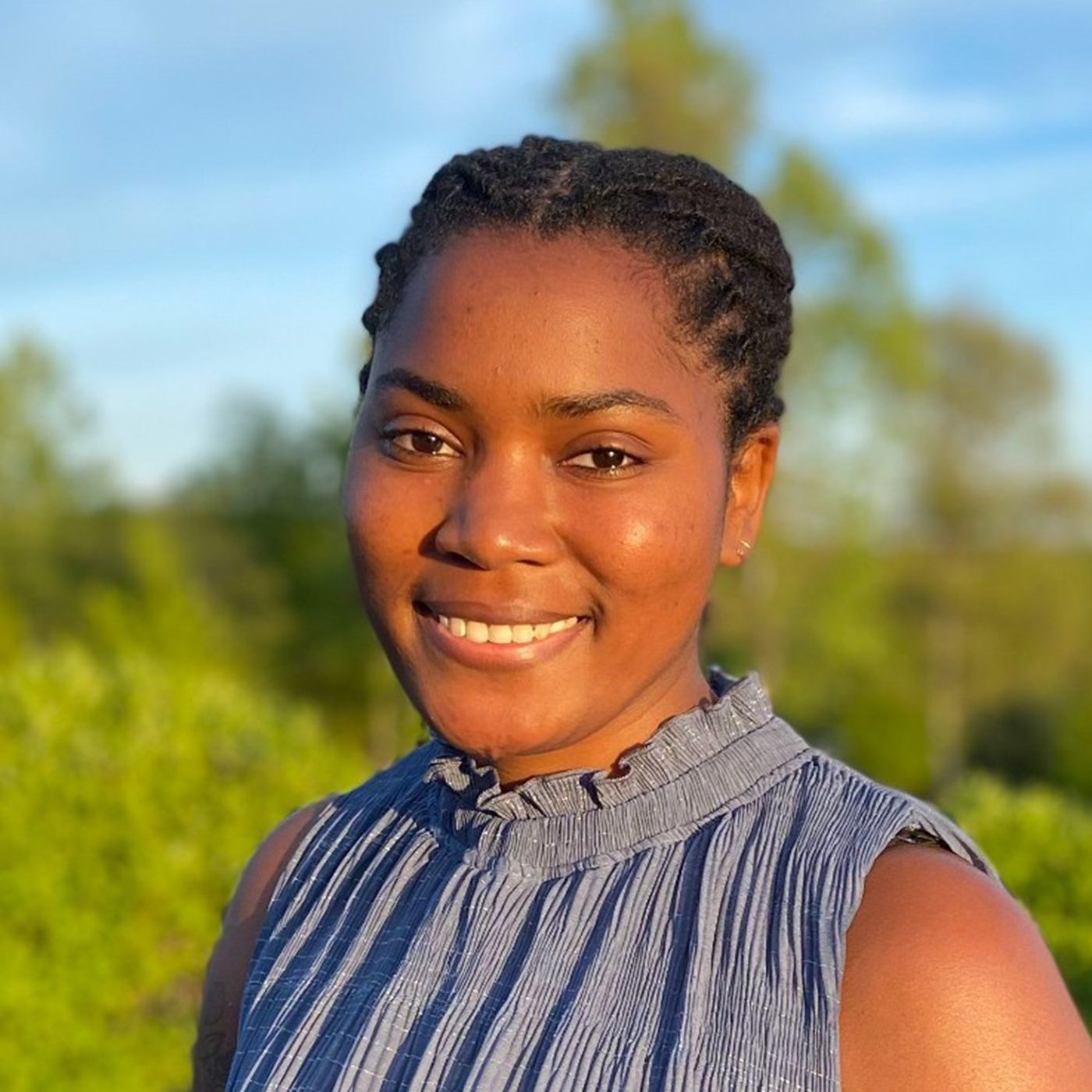 Olivia Watkins is a social entrepreneur and impact investor. For the past seven years, she has financed, developed, and operated environmental and social projects across the US. She currently serves as a co-founder and President of Black Farmer Fund, a non-profit impact investing organization creating sustainable and equitable food systems by investing in black farmers and food businesses of NY. She also serves as a board member for Sustainable Agriculture & Food Systems Funders and previously for Soul Fire Farm Institute. Prior to founding Black Farmer Fund in 2017, Olivia worked in several production roles at Soul Fire Farm Institute and Kahumana Organic Farms, leveraging her environmental biology background to manage and grow environmentally regenerative and socially impactful business operations. Olivia has an MBA from North Carolina State University in Financial Management, and a BA from Barnard College, Columbia University in Environmental Biology. She was also recognized on the 2021 Forbes 30 under 30 Social Impact list and The Grist 50.
Interview Summary
I'm really excited to start getting into the conversation. We mentioned a little bit in the introduction about your connection with Karen Washington. So can you tell us about the impetus for the creation of the Black Farmer Fund?
It was really created out of a community ask that we were hearing over and over again. There's so many great organizations out there that work in policy, education, that work in bringing farmers together, and that work in creating self-determination for farmers, and so many farmers themselves that are doing great work in their businesses. But, there was not a financial institution that existed that was able to provide this type of assistance for farmers in a way that they felt like they could trust, and in a way that was safe and culturally appropriate. There are lots of historical evidence to show that where there is high levels of discrimination in some of the major agricultural lending financial institutions. So, we decided to be able to figure out how we can offer an alternative to some of the realities that exist today.
So thinking about those gaps that you are seeking to fill, and acknowledging the cultural and historic realities of those gaps, so those issues of trust, those issues of safety, and those issues of culturally appropriate connection and access to capital, what are the goals of the Black Farmer Fund?
This is a great question, because we just went through our theory of change, where we are continuing to refine what exactly is the change that we're trying to see, and how will we know if we made that change happen. But, in terms of what the reality is that we want to create, we're seeing there are Black people that are in right relationship with land, in a healed relationship with land and food. We're also seeing that's happening through centering ancestral wisdom, practicing community-led decisions, and building out collective power and autonomy. Really, we want to be able to see a thriving and racially just Black food system. The main bucket of our work is building community wealth, and so that is making sure that we have networks of Black agricultural businesses that are resourced. That there is money flowing into Black agricultural communities so the people are well equipped with other sources of assistance that they need. And making sure that we have the tools, and systems, and people to do that, and making sure that those tools and systems, especially in our operations, mirror how we operate externally into the world. One of the things that's really hard for a lot of organizations is the messages and the abundance that we are putting out into the world oftentimes isn't reflected internally in the organization. I don't think that's really any organization's fault, that's the reality of the systems in place. But, there are ways that you can shift that in order to make sure that staff feel supported and held in organizations. That there are processes to make work go smoothly, that there's increased transparency, and that there are different places for people to be able to influence and have autonomy in the outcomes of an organization. I think that is pretty rare, but it's becoming more so required in order for organizations to really embody the change that they want to see in the world.
I love that framing of your theory of change as it relates to your explicit goals. I think about one of the things that you said that feels core to all of those goals, which is that right relationship, whether that's internal or external, or the land, connection to food, connection to capital, what community wealth looks like. So it feels as if that's so rooted in your values, and I know that the Black Farmer Fund is explicit about its values. I was hoping you could share with us what your values are, and just a few examples of how you operationalize those values?
I appreciate this question, because oftentimes, we are not asked about internally, what goes on in the organization in order to produce the work externally. So, we have six values. At the beginning of the organization, we had, like 12, but we wanted to whittle it down and consolidate our values and put specific principles or behaviors around how we would be expressing the values in the world. So the first one is called love. And, with our value of love what that looks like for us is being able to prioritize relationship building, gathering around food, and expressing gratitude in any interactions that we have. And, generally having a culture of care and concern for one another on our staff and our board. So the way that we interact internally as an organization is from the lens of we really care and respect one another, and check in on one another when folks are feeling overwhelmed or need support with work. And, to always make excuses to relationship build and have a good meal, ideally, produced by some amazing Black cooks. Also, to have site visits and community workdays where we bring people to the land of our farmers to be able to put their hands on the land for us. To bring food with us, to bring community, and really show that love for the work that they do and the appreciation and gratitude that we have for them as they continue to do this work.
The second value that we have is community-centric. So, this to us means that we are creating opportunities for Black agricultural businesses to have decision-making power within Black Farmer Fund. This is really important for us as a community-led organization. It's important to have some elements of community governance, and community governance is a really wide spectrum. But for us, it meant having an Investment Committee that has Black food business entrepreneurs and organizers on it who are making the decisions. And, in order to make that real versus just being an advisory board, we legally shifted the power from the Board of Directors to the Investment Committee, so that way, the Board of Directors wouldn't have the power to veto any of the decisions that the Investment Committee made.
The third value is abundance. So it's showing up authentically and honestly in the organization and with people, and being able to speak of success for our communities. I think it's really easy, when you're dealing with a really complex problem that's been generations long, to be in a scarcity mindset. So how we operationalize this is in the way that we do our financial modeling, and make investment decisions, and in thinking about what's the risk of not investing. Typically, a lot of lending institutions would not invest if the risk is super high, or would not give money if the risk is super high. But we're trying to do the opposite, because oftentimes, the businesses that are considered highest risk traditionally are offering the most impact to communities.
The fourth value is wisdom. So we really value wisdom, we value elder knowledge and counsel, we value intergenerational leadership, we value Afrocentric leadership. Just all the different, I guess, non-traditional leadership sources, are really important to our organization. So we make sure that this diversity happens across any decision-making committees that we have, across our staff, across our board, to make sure the knowledge that those folks from those different categories are reflected into how we make decisions and move as an organization.
The fifth value is accountability. It's important, and especially as we're working in community, to make sure that we are accountable to community, and make sure that community feels accountable to us. Making sure that we show up as a dependable organization, that we are disciplined, that we're effective, but then we're also clear on why decisions are made. If there are any conflicts, being able to have processes in order to address those. The biggest accountability piece for us lately has been being able to have a clear matrix of how power is distributed across the organization. So the Black Farmer Fund, we have hierarchy in our organization, and we have different pockets of horizontal leadership. Being able to name where that power is, and where and how things are influenced in our organization, it not only makes it transparent for everybody in the organization, but also provides opportunity to be able to shift things if they're no longer working – because it's clear.
The final value is financial sustainability, which is an important value to us because we are a financing institution, and we are community-centric. We really value being able to provide non-extractive financing for farmers, and being able to maintain the highest standards of our fiscal responsibilities to all of our stakeholders. To make sure that we're doing right by everybody as we continue to steward resources into our communities, and make sure that we're not doing harm with those resources. So this looks numerous different ways that are mainly pretty standard, but I think transparency is the biggest piece. So making sure that as many stakeholders as possible understand what's going on financially in the organization. That people are educated and empowered on what financial best practices are, even if they might not be in the finance or investing team. So just bringing folks along with us in this journey of being able to distribute wealth into our communities.
Olivia, I feel like I've heard you mention so many different things that I would love to dive into so deeply. There are several aspects of the values that are dynamic in terms of how they show up in each of the values. I heard a lot around transparency and flexibility. I love this idea of redefining risk. I don't know if there's anything in terms of each of those themes you might like to speak to just a little more deeply, that resonates with you and your team at the Black Farmer Fund?
Yes. Across the board, a thread that weaves through all these different things is prioritizing the wellness of our staff and our team. We are a very new organization, a young, scrappy organization, and we've accomplished so much within the past couple of years. We've been able to distribute over $600,000 in loans and grant capital to businesses, distribute other pools of capital, like $60,000 to nine Northeastern ag businesses that we don't work with now but hope to work with in the future. We provide emergency relief. We provide technical assistance. There are so many things that we do in our organization and that we've been super successful at. It takes a lot of hard work and dedication and passionate people in order to make that happen. Something that comes up a lot, especially in new organizations, is dealing with burnout or intense workloads. We want to make sure that as we're continuing to do our work, we can build our organizational capacity. We are doing that because there's just a general care and concern for staff and wanting to make sure that people don't feel burnt out and have space and time to rest and process. But I think another thing, as well, that we've been learning about from one of our facilitators who's been our wellness facilitator, is that we deal with vicarious trauma every day. We're dealing with a group of people that have been and currently are marginalized, people who experience hostility every day, on the land, from neighbors, who have financial troubles, who are isolated. We interact with folks who are dealing with really real issues and serious problems on a day-to-day basis. That vicarious trauma can pass on to staff and make it really hard to carry out our work. So I think wellness and rest has been a really important thing. We have different PTO practices that are a little bit more progressive. We're currently developing a sabbatical policy. We always try to find any reason to give people time off to process what they are working on in the organization, and make sure that folks feel well-rested to continue this important work.
That's beautiful. I love that the Black Farmer Fund is so rooted in that culture of care and concern, and, when you named specifically the excuses to relationship build. But really, this role of the Black Farmer fund, the explicit goal of getting dollars to Black farmers, but what it sounds like, is how to do that from a space of healing. Clearly, there's outcomes that you have in getting money to Black farmers. I think a lot of organizations think about connecting folks to capital from the perspective of a transaction, and it sounds like you think about this from the process of relationship. An authentic relationship, both internal and external. I'm wondering, with that grounding in relationship and that grounding in a culture of care and concern, if you'd have any guidance to offer to organizations who might not have started the framework of connecting their outcomes to their values, but might be in a space of seeking to retroactively operationalize their values. What advice might you offer to organizations that are in that space?
Yes. I think something that we've learned along this journey is that values can be interpreted in many different ways. So Black liberation, for instance, means something different to everybody, and that's okay. But what does it mean to BFF, and, what does it mean to that organization that's looking to have that as a value? What are the specific ways that we know we will be operating within a framework of Black liberation, and even what are the specific ways that are clear that we're not operating in that framework? So having a clear understanding of what's important to the organization, and how to define it or not define it, I think has been really helpful. That has been an ongoing and an iterative process to define every year, what's important to us in terms of values, changes, and shifts. It evolves and continues as a iterative learning process. So making sure that all staff are involved in the development of and the defining of what the values means I think can help organizations go down that path.
Thank you so much for that. I think that transformative aspect of what this is, and that really understanding of WHAT any organization might be not just seeking to do but HOW they seek to do that. Both WHAT and HOW the organization chooses to center is going to be so imperative for all of us as we're really thinking what might our food system look like when we're centering those who are most directly impacted. Before we close today, I just want to ask if there's anything else that you'd like to explicitly note about the Black Farmer Fund, and the amazing team and network of farmers with whom you work.
Yes. I'm really honored and super proud. I'm honored to be working with the people that I have been working with to date to make this happen And I'm really proud of how far we've come as an organization, and also all the work that my colleagues have done in order to contribute to this initiative. The stats that I listed, were surface level in terms of what we have achieved so far. I think, moving forward, we're looking to increase that impact we have been making. That includes being able to continue to provide technical assistance and hosting skill shares for the larger community. We are also excited to expand our investment pipeline from New York into the Northeast. Last year, all of our investments were in New York, and now they will be in the Northeast. We're just excited to continue to figure out how we can develop as an organization, collective responsibility for the organization, and what that will look like. What are the different circles of people who will be a part of influencing how we will go about doing our work.
Explore Related Podcasts: